Yoga Christmas Party
Tuesday, December 9 – 6-9pm / Cost: $15 / RSVP by December 2nd
Wine tasting, dessert, appetizers, music, games, etc.

Yoga Practice
November 23 @ 10 am
2 hours - $10
Please register to save a spot.
MONTHLY SPECIAL!
New to Yoga
3 weeks - $25
Click for more details!

Tom Daly (Dionne's husband) - Pottery Artist will be at Holidays by Hand 4th Annual Art & Crafts Festival at the Bemidji Boys and Girls Club.
Click here for info!
Dionne's OM Yoga Studio - Thai Yoga Bodywork
---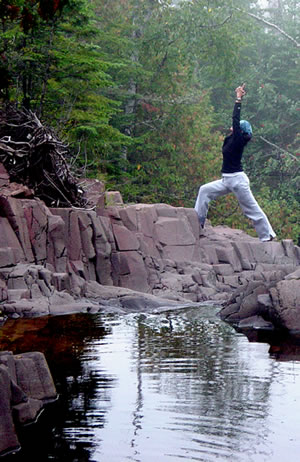 The OM Yoga Studio offers people a semi-private and warm space in which to practice yoga. The soothing environment will enhance and inspire your yoga experience. The instructor is highly trained and offers students a safe and gentle approach to their practice.
Thai Yoga Bodywork (Nuad Boran) is available at the studio. Dionne is the first (and so far only) fully certified Thai Practitioner in Northern Minnesota.
If you are interested in joining Dionne's mailing list, please send her your email address: info@dionnesomyoga.com