Thai Yoga Bodywork
---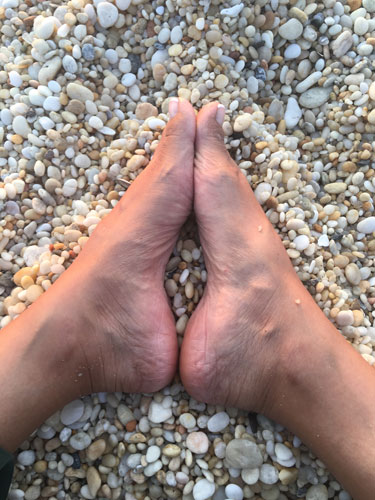 Thai YOGA Bodywork

**Call to setup your appointments at 218-766-9262 after your purchase.**
Location: Bemidji and Walker locations.
See Hours below.
This is a clothed one-on-one therapeutic session that aims at moving the energies within the body and opening the blocked areas and bringing the body back to balance. Give someone special a well-being wellness treat! Acute and chronic conditions: herniated disks, subluxations, muscle strain, and pregnancy are welcome.
3 sessions -1 hour - $240 + tax
1 session - 1 hour - $125 + tax
**Sessions expire after 10 weeks from purchase**
Call Dionne at 218.766.9262 or email info@dionnesomyoga.com with questions

Make a change in your LIFE!


Benefits of Thai Yoga Bodywork

Decreases aches and pains
Improves Range of Motion and circulation
Reduces and Relieves Stress and Anxiety
Relieves Muscle Tension
Raises your Energy level
Creates Mind & Body Connection
Improves Sleep
Promotes a General Well-Being!

Thai YOGA Involves:

Therapeutic stretching
Range of motion exercises
Joint mobilization
Assisted Hatha Yoga poses
Hand acupressure and reflex point therapy
Rhythmic palming techniques
Deep tissue compression
Pranayama techniques
Energy balancing
Meditation practice

Services Available:

Thai Yoga Bodywork: 90 & 120 minutes
Thai Pre/Postnatal: 60 minutes
Thai Yoga w/Energy Work: 60 & 120 minutes

Call or email for Prices & Package Discounts!

Hours in Bemidji, MN

Hours in Walker, MN

NEW Session Prices:

Clinical Thai Massage 1.5 hour - $125
Add 30 minute Herbal steam - $35
Packages are available.